We would love to give you a deeper understanding and connection to the Sami indigenous. Our Sami cultural heritage, landscapes and traditions - all linked together for a richer lifestyle. The income from our paying guests goes to protect and preserve the Sami buildings and caring efforts
for nature and culture. Welcome become a part of the Vinka family.
Sámi life embraces and enriche
" This is an experience beyond ordinary luxury where you are guests embrace the Sami culture. This is not about crystal chandeliers or four-poster beds-but a deeper understanding and connection to the nature, culture and well-being. Geunja a secluded Sámi Eco Lodge in Sápmi and in the heart of Swedish Lapland. It is probably one of the best kept secret in the Arctic. You will only find your way there by invitation. Having received the Swedish Royal family as guests, the Vinka family welcome guests to eat, sleep and learn about a traditional Sami life close to the Arctic circle"
Request a program proposal for at least two nights and three days. Day trips are also being arranged
The beauty of traveling responsibly
The Sami, the indigenous people of Sápmi — stretching over the northern part of Sweden, Norway, Finland and Russia. Geunja Sami Ecolodge is situated in Ammarnäs a small Sámi mountain village with less then 80 inhabitants. Ammarnäs is also a gate to Vindelfjällen, one of our largest protected natural areas. Since june 2019 we are also a part of Vindelälven- Juhttátahkka, a biosphere reserve within UNESCO Biosphere Program - Man and the Biosphere. A biosphere reserves are a "learnining"places for sustainable development'. Geunja itself is a place for sustainable learning in Swedish Lapland, a home we gladly invite you to.

In today's turbulent world, people, politicians and business leaders need to get new perspectives on existence. Geunja is a divine place where man meets the messenger of life through a fabulous nature, GAIA Leadership
Groupes, Meetings & Conferences
We tailor the content for your trip. Whether you are an individual or a company. Everything is based on our Sami culture and the nature we live in.
Ask for a program proposal for at least two nights and three days. Summer 2022: June to the first week of October . Winter 2022: Mid-January to the first week of May

In a way you could describe Geunja as a magical place,
a Wonderland of the mountains, the grand escape where you lose track of time

Geunja for family and friends
We believe that a guided tour gives a better understanding and connecting with the local people, landscape and culture. From Ammarnäs, 15 minutes drive to a lake, following by a beautiful boat ride over the lake, with stunning views. After 20 - 30 minutes we enter Geunja.


Storytelling takes place in the traditional Sami home, the "goathie" - a type of teepee that has been used by the Sami for a millennia. We are sitting around the fire on aromatic birch branches, enjoying the atmosphere and having a lovely light lunch/snack with sámi culinary ingrediens. Approximately 4 hour tour . Mainly June to first week in October.

Price 1595:- sek/person. Children 50%. Price include; Taking part in daily life, local sámi guide, boat transfer, walk a round Geunja, soft drinks and light lunch/snack with sámi culinary ingrediens, coffee and storytelling in the sámi goathie. The price applies to the summer of 2021

Listening to Mikael's stories is a truly unique and authentic experience that gives new perspectives.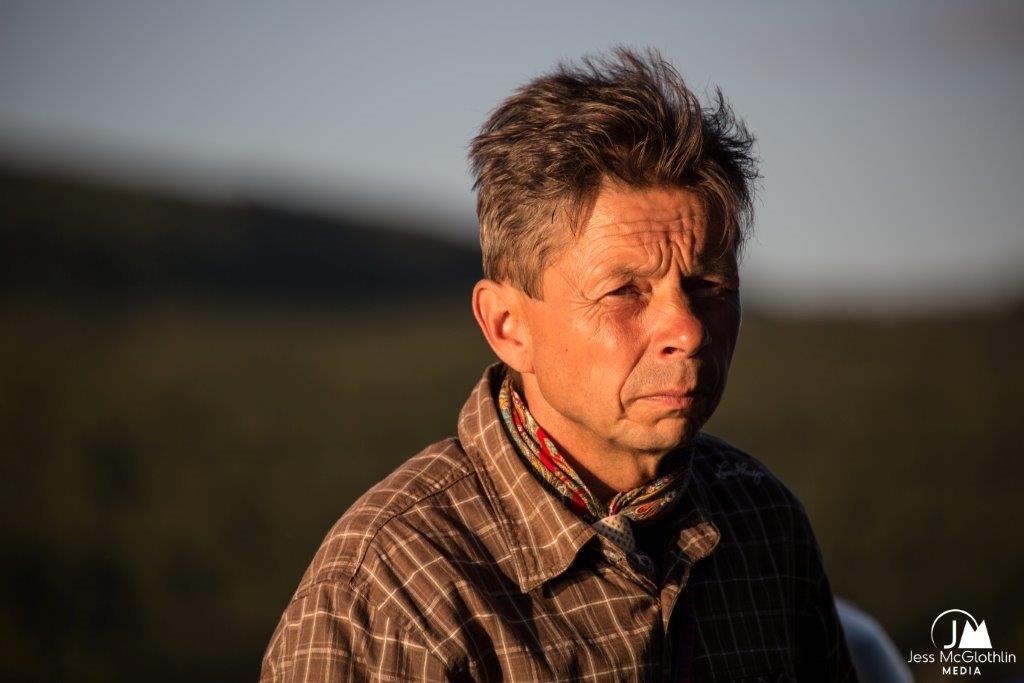 We have a travel guarantee provided by Kammarkollegiet, necessary p
ermits to run the business, liability insurance and an F-tax certificate.
With all our love, take care and keep on staying safe!
Vårradahkh / Best Regards
Mikael Vinka with family
Geunja Sámi Eco Lodge, the WWF Arctic Award winner,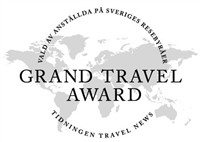 Grand Travel Award and Nature's Best 2002-2021
All images on this website are copyrighted. Many thanks to the photographer Jess McGlothlin, Staffan Widstrand, Ola Jennersten,Ted Logardt, Robert Hansson, Maria Broberg, Ulrika Lemmel and guests of Geunja who contributed images to the website. The website is under construction. Please give us feedback! © 2021 by Lappland safari - Geunja Sami Ecolodge in Vindelfjällen Ammarnäs a part of Swedish Lapland in Sápmi.