In a way you could describe Geunja as a magical place,

a Wonderland of the mountains, the grand escape where you lose track of time.



Sámi life embraces and enriche
This is an experience beyond ordinary luxury where you are guests embrace the Sami culture. This is not about crystal chandeliers or four-poster beds-but a deeper understanding and connection to the nature, culture and well-being. For the surrounding nature and wildlife to remain as untouched as possible Geunja welcomes only twelve groups of guests a year and maximum 12 guest each time. Daytrips or different packages are offered whether you are an individual or a company.
Geunja a secluded Sámi Eco Lodge in Sápmi and in the heart of Swedish Lapland is probably one of the best kept secret in the Arctic. You will only find your way there by invitation. Having received the Swedish Royal family as guests, the Vinka family welcome guests to eat, sleep and learn about a traditional Sami life close to the Arctic circle.



Riding to Geunja Sámi Ecolodge in a beautiful wooden boat, surrounded by mountains and stunning views, is an experience in itself. Geunja, a place where you'll truly tap into the nature and the indigenous lifestyle - without cell phone and other technostress.
We'll sit together in a traditional Sami goathie, a "wooden teepee", on reindeer hides. Mikael's storytelling is heartfelt and full of color. He tells you all about Sami symbols, beliefs, mythology and much more. During the storytelling we enjoy traditionally boiled coffee, over open fire and snacks with Sami culinary ingrediens. As guest, you will partake in Sami oral tradition and knowledge transfer. Before leaving, enjoy take a swim in clear water or drink water from our cold source. It's well-being.

Unique hideaway for groups, meetings & conferences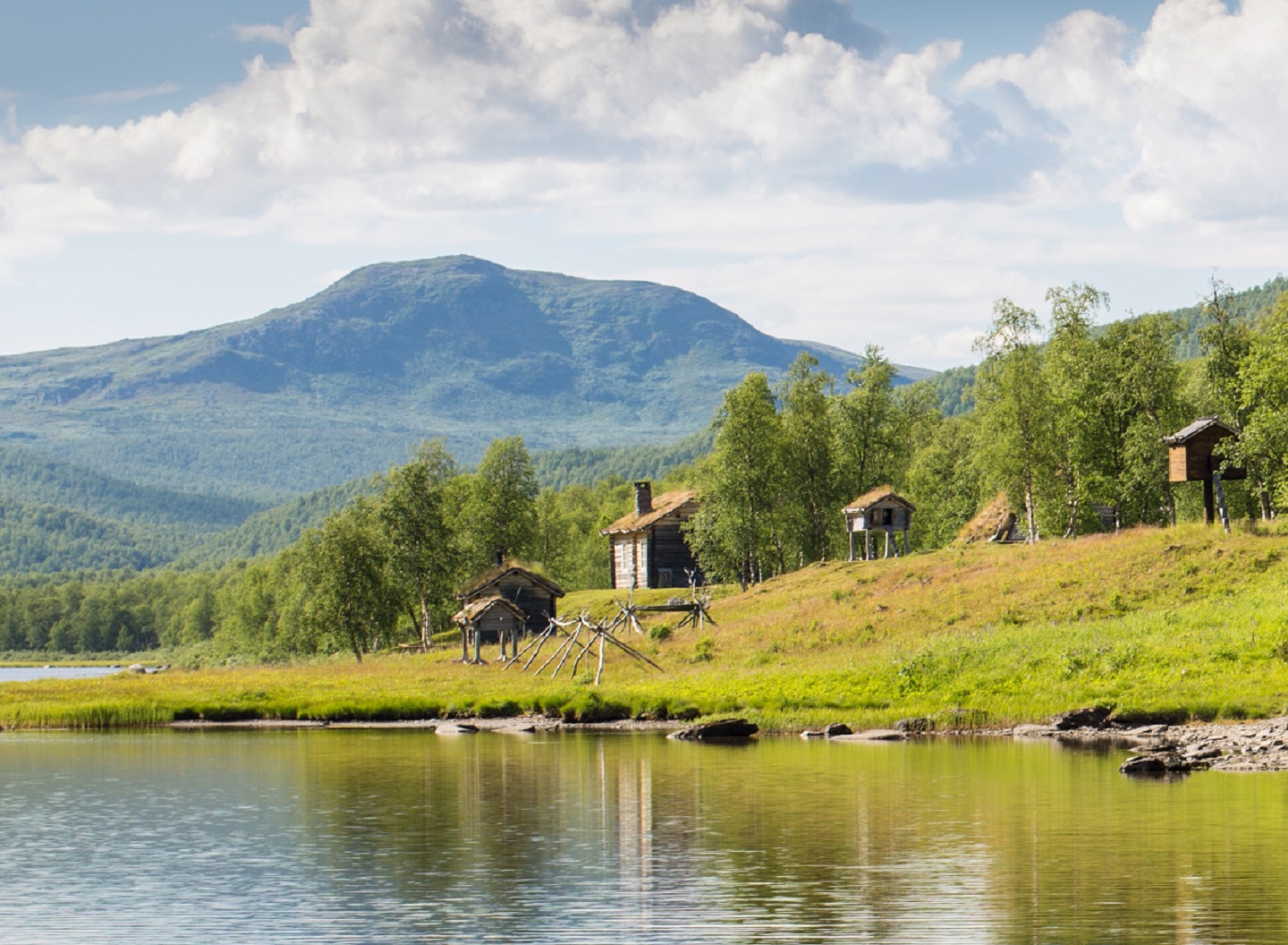 We tailor the content for your trip whether you are an individual or a company.



Geunja can be booked on a private exclusive all-inclusive basis for 12 people with a minimum of 2 nights. Price example from 12 500 sek per person.

In addition, there are special departures with set dates for mixed groups. As an example, three days experience: 18 995 SEK per person. Mini 6 persons, max 12 persons. (Due to covd-19, we will not offer this package this year). Welcome 2022 .

Available dates for special departures 2022
Winter stay 15-18th April
Spring Summer 16-19th June
Midsummer 23-26th June
Other dates on request. Day trips are also being offered. The activity is excellent for individuals, families, groups and conferences.
A glimpse of indigenous, Sámi lifestyle and well-being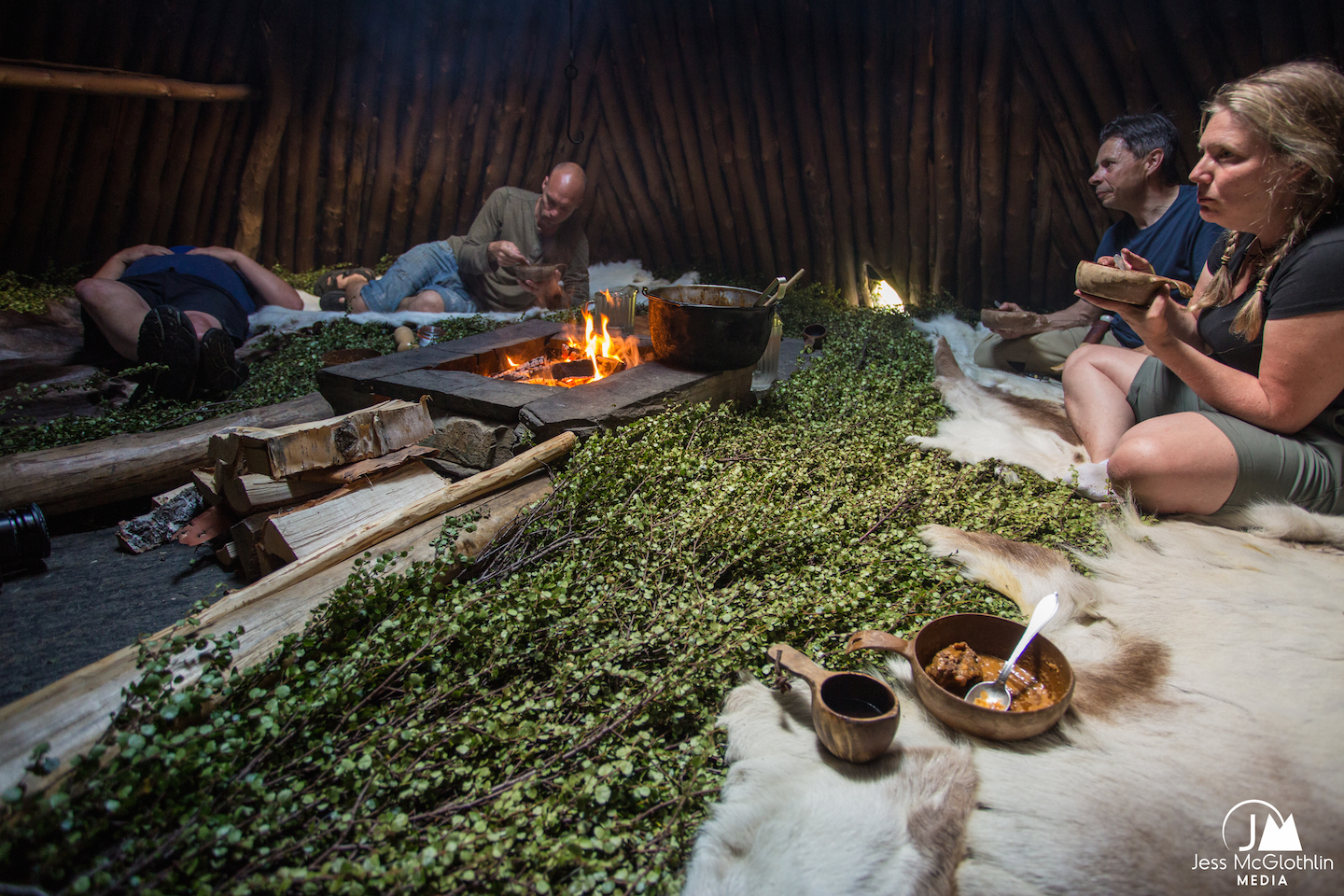 Storytelling takes place in the traditional Sami home, the "goathie" - a type of teepee that has been used by the Sami for a millennia
Day trips for family and friends starting from 15th of july 2021.
From Ammarnäs, 15 minutes drive to a lake, following by a beautiful boat ride over the lake, with stunning views. After 20 - 30 minutes we enter Geunja.


Price example
(Ask for a family price)
Full day trip -
1995:- sek/person.
Half day trip -
1595:- sek/person.
Price include;
Short information a bout Vindelfjällen Nature reserv

Boat transfer
Tour of Geunja
Local Sami host/guide

Take part in daily life

Light lunch / snack with Sami culinary ingredients, coffee and

Stories in the Sami goathie
Other guided day trips can also be arranged such as hiking, fishing, game viewing.
The Sami, the indigenous people of Sápmi — stretching over the northern part of Sweden, Norway, Finland and Russia. Geunja Sami Ecolodge is situated in Ammarnäs a small Sámi mountain village with less then 80 inhabitants. Ammarnäs is also a gate to Vindelfjällen, one of our largest protected natural areas. Since june 2019 we are also a part of Vindelälven- Juhttátahkka, a biosphere reserve within UNESCO Biosphere Program - Man and the Biosphere. A biosphere reserves are a "learnining"places for sustainable development'. Welcome to be a part of the Vinka family and a helping hand for nature and culture conservation.

What is ecotourism? "Ecotourism is responsible travel that helps protect natural environments and supports the well-being of the local population" (Världsnaturfonden-WWF 1994). Nature's Best® is ecotourism in practice for responsible companies working in nature- and cultural tourism as well as for the conscious travelers. Read more
Geunja Sámi Eco Lodge, the WWF Arctic Award winner, Grand Travel Award and Nature's Best 2002-2021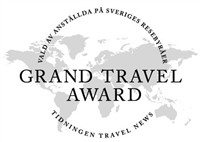 With all our love, take care and keep on staying safe! Vårradahkh / Best Regards Mikael Vinka with family

All images on this website are copyrighted. Many thanks to the photographer Jess McGlothlin, Staffan Widstrand, Ola Jennersten,Ted Logardt, Robert Hansson, Maria Broberg, Ulrika Lemmel and guests of Geunja who contributed images to the website. The website is under construction. Please give us feedback! © 2021 by Lappland safari - Geunja Sami Ecolodge in Vindelfjällen Ammarnäs a part of Swedish Lapland in Sápmi.