Get away from the crowds, learn how to live a traditional Sámi life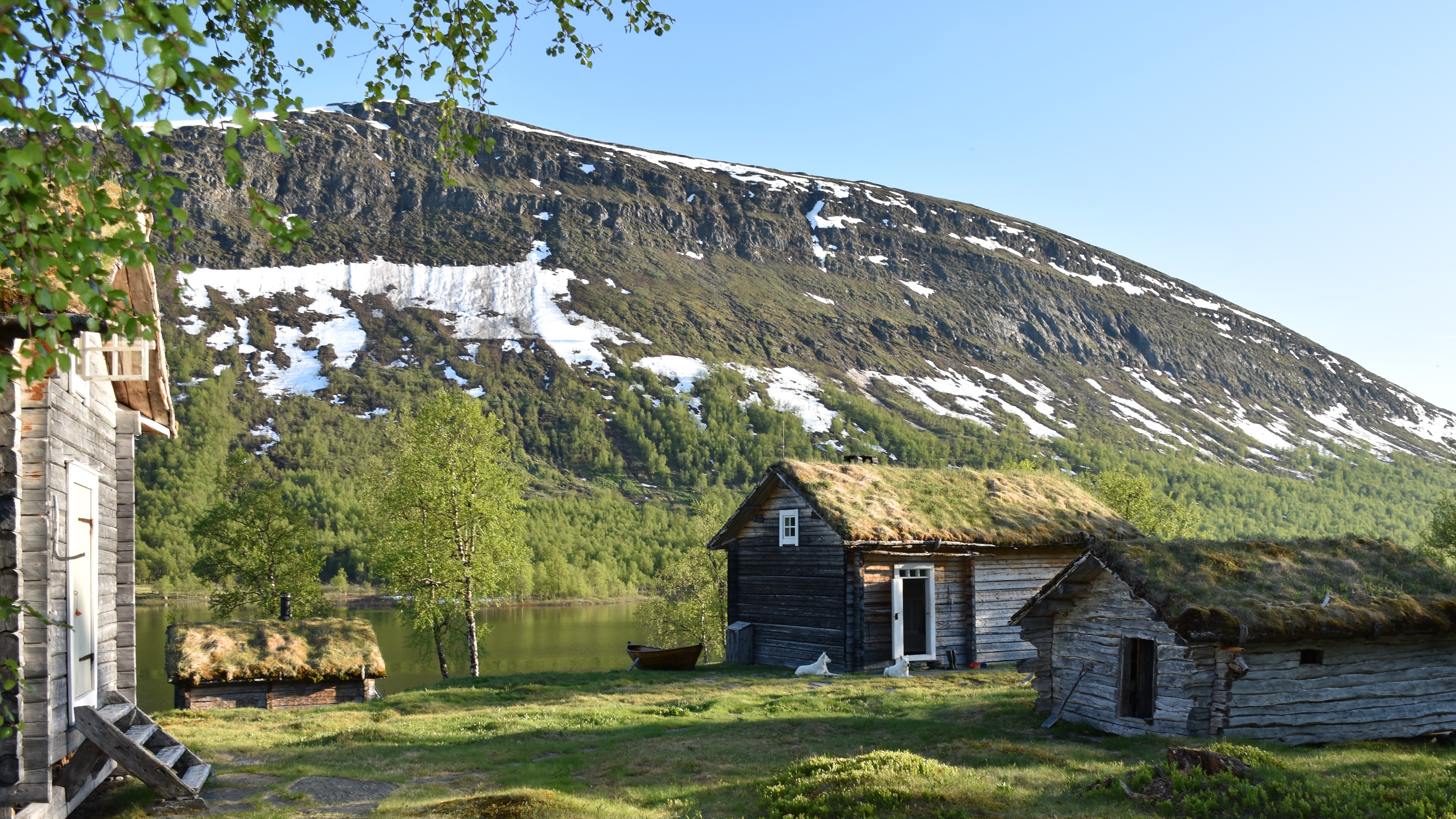 " For a few days we lived completely in tune with nature: we ate when we became hungry and slept when we got tired. We slumbered in the sun on shale stones on the beach and enjoyed the bright arctic summer light, - the midnight sun. We woke up from the pale dawn light, watched the wildlife about the knot and listened to amazing stories about the Sami culture. For a few days it was as if everything else disappeared".

Welcome to share our home and traditions
We greet you in to our home Geunja, starting with a beautiful boat ride over the lake with mountains on both sides of us, followed by a walk around all the sami buildings, an introduction to the world of the Sami, mythology, food traditions and wildlife in the Arctic. Season, weather and wind guide us to our daily chores and activities. Take part in our everyday life, taste culinary Sami flavors and listen to storytelling thru generations. This is a place where we have lived for centuries and over 35 years invitede people to our home.


You will discover the wildlife, Sami history, culture, religion, symbols, customs and of course our family history. You will enjoy boat rides, trekking, local cuisine and the wilderness of Swedish Lapland, a part of Sápmi. You will be offline and without electricity and running water, but you will never feel like missing it! As a guest in Geunja you will become a part of a helping hand for nature and culture conservation.
Sami designed log cabins or a traditional Sami goathie ?
Geunja has two cozy Sami designed log cabins up to 6 persons in each cabin. The log cabin has 2 beds downstairs and 2-4 beds on loft. Every cabin is equipped with lovely handmade wooden furniture, commode, hand-woven mats, kerosene lamps and candles and a cozy fire place. A small collection local litteratures and water from the cold spring.

Beside a bed with sheets you have the possibility to sleep one night in a traditional Sami goathie a wooden " Sámi teepee" on a lovely bed of reindeer hides using sleeping bags with sheet linen. The Goathie has two open areas for max 4 persons on each side. Imagine yourself surrounded by the fresh fragrance of dwarf birch, lying on a reindeer hide, soothed by the crackling noise from the fire. Its another kind of glamping.
Food from the forests, mountains and lakes. Being at Geunja is a learning experience. You'll help making the food, and you'll learn about how it is brought home. Maybe you'll follow Mikael picking up fish, or he'll show you how to snare a ptarmigan, and you'll hear stories about the old family recipes and how to prepare everything. The shared love for food makes us an excellent choice for the food interested traveler.
Well-being through nature and culture
Most of the guests appreciates the wood-fired sauna down by the lake with a nice water heater and a lovely relax room to spend time in. Geunja also has a bright and nice outhouse with an astonishing view in front of you. You can take a swim in the clear water or fill a bottle with water from the spring. Just being in Geunja is wellness.
Geunja preserves Sami knowledge https://sverigesradio.se/artikel/7074722
Here is a unique bird and animal life, a fantastic area for
wild watching beavers, otters, reindeer and moose. All Arctic wildlife
is here! If we are lucky, we can also see some predators, such as Golden
Eagle and wolverine, lynx and bear...
Customize fly-fishing in mountain lake
" Fly fishing is a good excuse to see different places around the world! We offering customized fly fishing in private streams and mountain lakes. The midnight light is fantastic, when fishing for grayling, arctic char and brown trout in special water". says Jess.

Customize fly-fishing in mountain lake is a joint venture with the Sami community and can only be booked through the Vinka family.
Invitation & Booking
For a personal invitation kindly send us your request by using this form or call +46(0)952-602 90. Please include your telephone number and we will get back to you as soon as we are back from the mountain.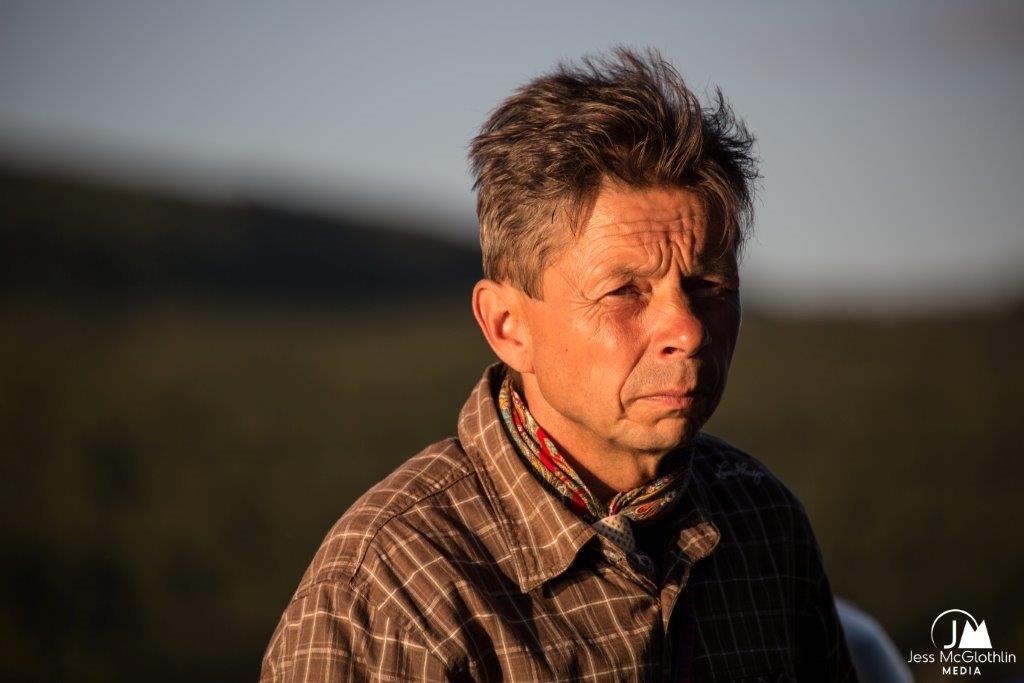 With all our love, take care and keep on staying safe!

Vårradahkh / Best Regards

Mikael Vinka with family

The income from our paying guests goes to protect and preserve the Sami buildings and caring efforts for nature and culture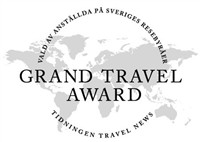 Geunja Sámi Eco Lodge, the WWF Arctic Award winner, Grand Travel Award and Nature's Best 2002-2020

All images on this website are copyrighted. Many thanks to the photographer Jess McGlothlin, Staffan Widstrand, Ola Jennersten,Ted Logardt, Robert Hansson, Maria Broberg, Ulrika Lemmel and guests of Geunja who contributed images to the website. The website is under construction. Please give us feedback! © 2021 by Lappland safari - Geunja Sami Ecolodge in Vindelfjällen Ammarnäs a part of Swedish Lapland.